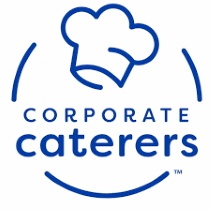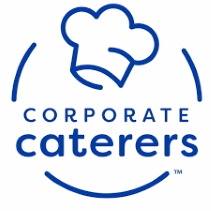 CHALLENGE
Corporate Caterers is a catering food service company with over 30 locations across the United States. The company has a well-defined niche in that it only caters breakfast and lunch to businesses. Since first opening in 1997 in Miami, Florida, they've grown consistently and have aggressive plans to increases the number of franchises over the next few years. The problem they were facing was that the brand lacked a clear identity and positioning. In addition, the marketing material was very inconsistent and the logo's art deco look still reflected its south Florida roots.
SOLUTION
Following an in-depth audit of all their marketing material, we conducted market research to better understand the attitudes and perception of the brand. This consumer data, coupled with a positioning exercise conducted with management and key stakeholders, revealed that Corporate Caterers could be uniquely positioned in the market. No other catering company solely focused on the corporate market and operated nationally, which meant no other catering company could claim a leadership position. So we positioned Corporate Caterers as America's Favorite Office Caterer. A brand position that communicated expertise and trust.
We then began the process of re-branding all the marketing material so that brand supported this position. The logo was slightly re-designed so that it felt fresh and contemporary. To ensure there was brand consistency, we created a Brand Guideline and as well as marketing hub (online repository) so that all work could be accessed by all the franchisees.
RESULTS
We kicked off the brand rollout at a national Franchisee conference. The franchisees were introduced to the new logo, website, brochure, and collateral material. It was met with great excitement.