Content diversity is key to a healthy digital marketing strategy. You can't just write blog posts. You need videos, infographics, ebooks, white papers, and more. Different types of content will attract and engage different segments of your audience. The more different types of content you create, the wider your potential reach online — and you'll always get more leads with interactive content than you will using stagnant copy alone.
Interactive content is special in that audiences don't just passively consume it, they instead become actively involved with it. This makes it a powerful tool for marketers looking for ways to generate and nurture leads for their businesses.
What Is Interactive Content?
Interactive content isn't something people just consume and then move away from — it's specifically designed to cause people to take action and make choices that impact the content experience. Some examples include:
Games

Quizzes

Personality tests

Opinion polls

Assessments

Cost or ROI calculators

Interactive webinars

Interactive ebooks
Interactive content is an underused content type that has a lot of benefits for businesses and their audiences. One of the main benefits is entertainment value. It offers a break from the passive content consumption that dominates how people surf the web today. Mini-games and quizzes are great examples of this.
Part of what makes Buzzfeed content so popular and relevant are the many quizzes they create to engage their audience: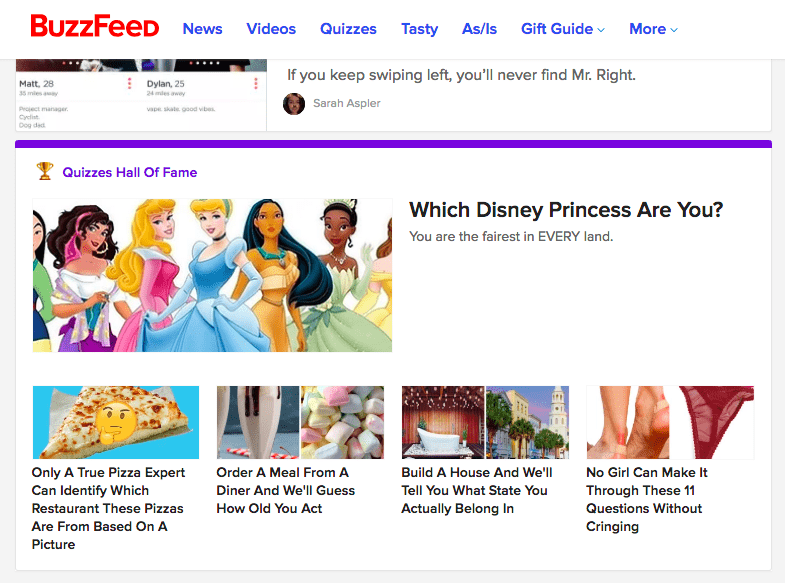 Interactive content can also serve as a tool to educate audiences about their needs and what your business has to offer. For example, Quicksprout's homepage features a free site assessment so users can learn how to grow their business using the platform: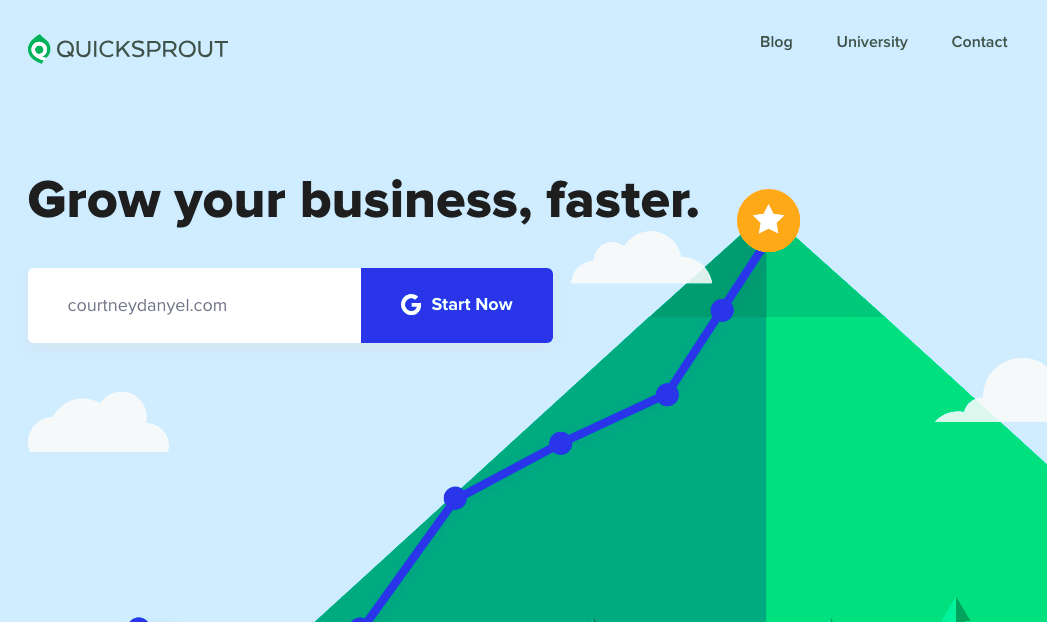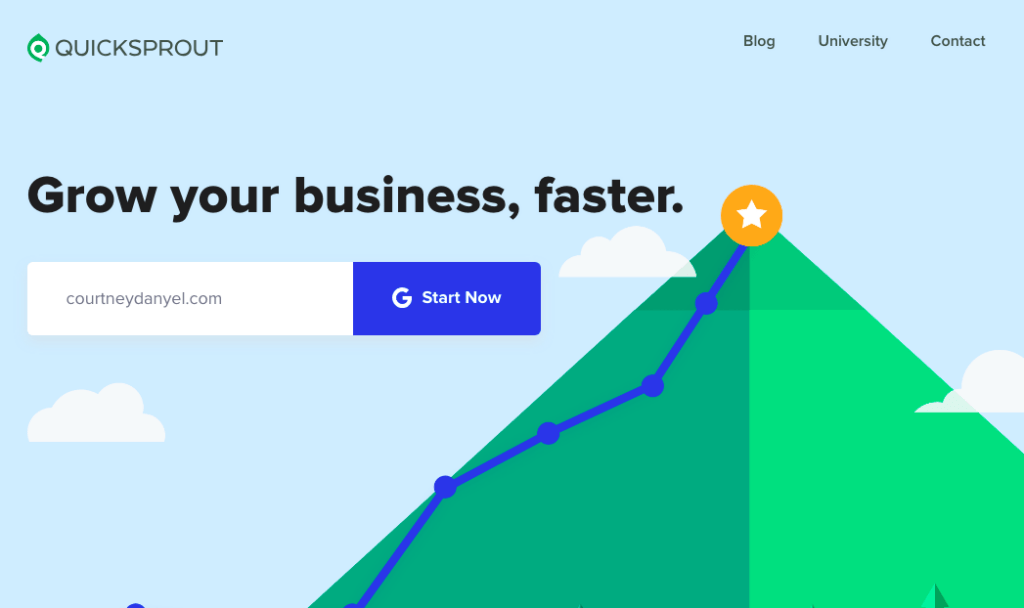 Many businesses don't bother creating interactive content for their digital marketing strategy, but this is a mistake. Investing in creating quizzes, assessments or calculators can help you attract more traffic and stand out from the competition.
Why Use Interactive Content for Lead Capture?
Besides the benefits discussed above, interactive content is a valuable tool to help marketers turn prospects into active leads. For one, the content offers good value to audiences, much like any lead magnet. There's also an inherent sense of curiosity, as people want to know what the results of their quiz/assessment might be. Businesses can take advantage of this, requesting users to provide their email address in order to access the results of their content.
Getting audiences to visit your website and passively consume content is easy. Getting them to actually take action (e.g. filling out a lead form or signing up for a newsletter) is the real challenge. But with interactive content, your users will already be taking action, so it's easier to convince them to take that extra step of filling out a form. This moves them further down the sales funnel and makes it a whole lot easier to convert them into active leads.
The other real benefit here is the amount of valuable information you can gather about individual leads using content. Not only are you capturing their email addresses, but you're also gaining valuable insights that will help you segment and market to those leads through email.
For example, this tax filing service offers an income tax calculator that collects valuable information about their audience's demographic information, income, and potential deductions. They can use this information to send out marketing emails that are ultra-relevant to each person's tax needs: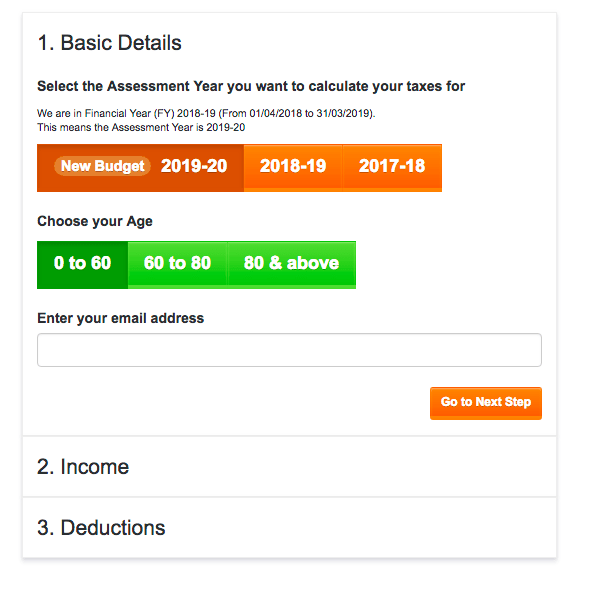 How to Capture Leads with Interactive Content
If your main goal is to use content to capture leads, you need to plan that out before creating your content. You can integrate a lead form into your interactive content, but you have to carefully decide where to place it to encourage the most conversions and keep people from abandoning the content.
Some strategies you can use include:
Placing your form at the beginning of your content.

Gating the results so users can't access them without filling out your form.

"Unlock full analysis" — Show partial results and ask users to convert to see full details.

Opt-in — Place an optional form before or alongside the results, giving users the option to convert.

Email results — Give users the option to receive an email copy of their results, capturing their contact information in the process.
There are a variety of tools out there you can use to create your content. Here are some good options:
Whatever tool you use, just make sure it integrates or syncs with your marketing automation software. That way you can easily import new contacts generated from your content and start marketing to them through email.
This is usually done using an integration tool like Zapier. For example, Zapier can connect SharpSpring and Outgrow to automate contact importation from interactive content.
Create Goal-Oriented Interactive Content
Interactive content can improve your marketing strategy in many ways. It helps you stand out from the competition, engage and entertain audiences, learn more about your prospects, and convert them into leads.
Before creating your interactive content, make sure you have a target marketing goal in mind. This will inform the kind of content you create, which tools you use, and how effective it all will be in the long run.
Originally published on the SharpSpring blog
– My Left Foot is a Gold Certified SharpSpring partner.